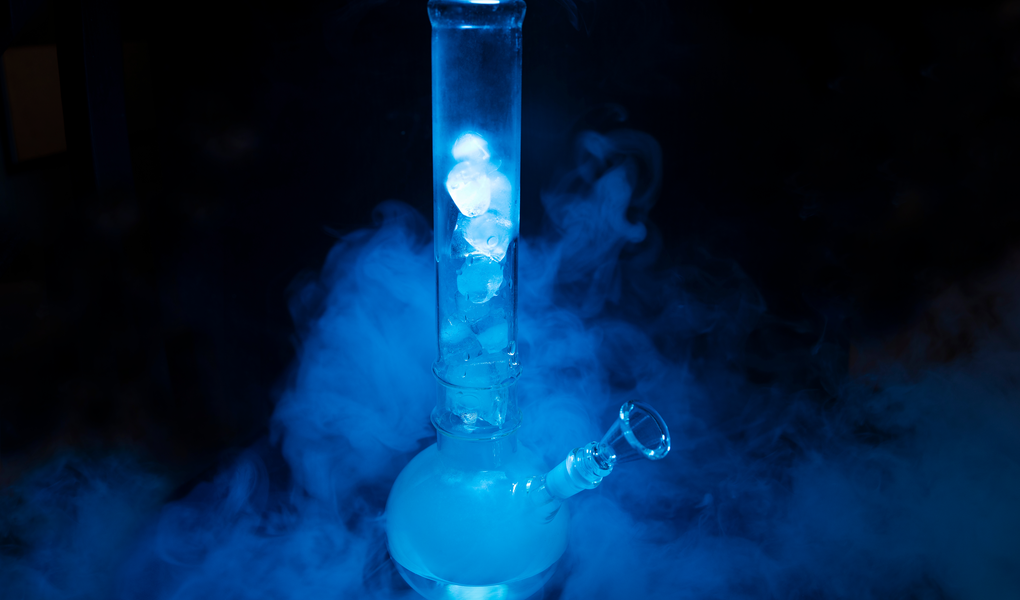 Don't worry if you want to change your smoking style but find it challenging to get the right bong. Learn how to buy your first bong by following the guidance in this article.
There are numerous bongs in the market, but all are designed with different features. So, anybody who has never bought or used a bong will find it challenging to purchase one. Most people who use bongs do not do so because of its great hit and overwhelming experience. For that reason, buying yourself the right bong will determine if you will have that experience or not. So how will you choose the right bong to buy? Before attempting any purchase, you should learn of all the possible factors that will directly or indirectly affect you. With the following guidance, you will get yourself out of the struggle and match your bong shop with confidence.
How Are You Planning to Use the Bongs?
There are two types of bong categories, on-the-go and at-home bongs.
On The Go Bongs
Before Matching your store, the first thing will be to ask yourself how to use your bong. Are you planning to keep it in a specific place or bring it with you when attending different occasions? If you love traveling, then a portable bong is your best choice. In that case, then you should be aware of silicone-based products. Since silicone products do not break if they fall accidentally, you will not worry about any damage when traveling. However, glass products are the exact opposite. They are likely to break if you are slightly careless and fall. For that reason, it is not a perfect choice for people who love traveling. You might reach your destination with no bond at hand if you do so.
At Home Bongs
If you only want a bong to use at home, you shouldn't be much concerned about its durability or material. However, it would be best to be careful where you store your bong. If you are careless, you will likely get your bong in a different state. Keep in a safe place – away from children's reach or pet animals. Before buying such bongs, locate a place in your house to ensure it is safe even when you are not around. However, if you have a smoker guest, there is no need to hide it from their eyes if there is a need. Additionally, if you love discreetness, a small beaker bong is perfect for you. That's because every time you use it, you don't need to find a mysterious place to hide it.
However, if there is no need to hide your bong and you don't need it for traveling, then keep it as a piece of art in your house. For example, a larger glass bong makes a perfect piece of art and a good smoking tool. If you have a guest in your house, the glass bong will attract them with its unique impression and massiveness, especially smokers.
How Much Care Will You Provide?
Bongs are delicate, and they require care and maintenance. If you want to buy your first bong, ask yourself to what level are you willing to take care of it and maintain its state. Are you a person who loves taking care of your belongings or one who is rough? If you are the wild type, that means your first bong will go through many struggles, and you are likely to destroy it over a short time. 
After using a bong for a smoking session, you need to clean it. So, consider purchasing bong cleaning solutions as you shop for your first bong. Mostly, the high-quality cleaner will make your cleaning job easier. For example, using bong cleaner solutions like formula 420 will simplify your job. 
Regardless of the bong you choose, be aware that all of them require a certain level of care and maintenance. Please do not buy a delicate bong, but you are not ready to take care of it. You should have a lot of money if you do so since you'll need replacement when the current one breaks. 
Failing to clean your bong regularly may affect your smoking experience in the future. Additionally, you will make your dirty bong if you are not committed. So, choose a boing that is easy to clean and store.
The Additional Pieces You Need in Your Bong
Your first bong will need special additional tools. Before you go for it, do some thorough research and find out. Some bong-making brands, such as empire glassworks, manufacture delicate and complex bongs. Some shops will provide you will everything you need in your bong, but there are some additional you would want. For example, the toy may need ash catchers to collect the ash when you smoke easily. 
However, most boings are simple – they only need simple additional tools if you want further modifications. Many accessories and parts can help when modifying your first bong. Be open and embrace the idea of adding modifications to your toy before making the purchase. Do some research and see what modifications your bong would need before buying your bong. 
Experience
Since there are many bongs, each will give you a different smoking experience. While making your first purchase, be clear of the experience you want when smoking. In general, the experience a bong gives depends on its features. 
For instance, a percolator bong is designed with holes that cools the smoke as it eliminates the harshness of heat. However, such a bong will accommodate a large lung capacity, especially if it has a lot of holes. If you don't like deep heat, find a bong with a few holes. 
For your fists bong, look for the following features if you want a smooth experience:
Ice catches if you love smooth hits.

A well-positioned mouthpiece

Down stems

 for a perfect diffusion
If you are not clear about the type of experience you want, there is one way to find out—smoke with other people, especially friends. By doing so, you will be exposed to different bongs, and each of them has a different experience. You are guaranteed to determine the type of experience you love. Additionally, do not hesitate to ask your partners what they preferred when they were still new to smoking at some point. 
Preferred Material
Bongs are numerous, and each of them is made using different materials, sometimes more than one in a bong. However, glass bongs are the commonest. Some will still prefer other materials for their first smoking bong. If you are likely to become klutzily after smoking, then a bong made from borosilicate glass is perfect for you. That's because it is sturdy, and the chance of it breaking when it falls is minimal. However, if you want a high-quality glass bong, then pick one from a famous brand – a company known for a high-quality one. 
Acrylic material is more affordable and durable compared to glass. However, glass bongs outrun the smooth hit experience – acrylic lacks it. Additionally, glass bongs, such as sunshine glass bong, will give you various experiences compared to acrylic bongs. Although glass bongs are expensive, they provide the smoothest hit experience, followed by silicone bongs and, lastly, acrylic. So, you can choose your first bong depending on what you love. 
Your Budget
Although the cost might not be the force driving you to purchase your first bong, it will greatly affect your process. You must calculate the amount of cash you are willing to spend on your first after a range of considerations. After doing so, keep in mind that long-term costs will always differ from the up-front cost. The additional parts you may want to add to your bong will need funds. Also, if some part of your bong needs replacement, you need to include the funds in your budget. 
If you want a cheap, flimsy bong, then be sure that replacement is needed regularly. If you do the calculations, you will realize that it's way more expensive than purchasing a high-quality bong. Spend a little more of your hands and get a high-quality bong that will take you through your smoking experience for a long time. Also, you won't be dissatisfied with your product; thus, there will be no need for replacement in a short amount of time. Keep in mind that you will always need a replacement no matter the quality after some time. 
However, you do not need to plan a huge budget for your fists bong. Please keep it simple but accommodating; otherwise, you will be overwhelmed. After using your first bong, you will realize what you need for your next purchase of a complex model. Note that you get a high-quality bong for below 100 U.S. dollars. Some smoke shops prefer selling their bongs at low prices. 
The Brand
What is in the name? That's a question that you should raise while smoking with your partner. It would be best to ask yourself such a question before purchasing your first bong. The Brand to which a bong belongs makes a huge difference in the experience they give; for that reason, thorough research is a must if you don't know the brand types. There are few famous brands in the water pipe world, such as the previously mentioned. Famous Brand is a popular brand for manufacturing high-quality thick glass. Since most of the bongs are made of glass, it is only possible that you will choose your bong depending on its quality. Additionally, Famous Brands are largely followed because their glass is themed with unique designs. Also, Noble Glass Brand is another high contender in the glass manufacturing world. 
However, if you prefer bongs made of acrylic, the Headway brands should pop in your head. For over two decades, headway has been manufacturing acrylic bongs and pipes. They have many creative designs that will make your fore experience in smoking using bong unforgettable. Research other brands and purchase bong according to your preference. 
Size Of Bong
The size of a bong is one factor that needs close consideration when purchasing one. A small plastic bong will be easier to transport than a four-foot giant glass bong monster. Additionally, a smaller bong will give you peace of mind if you live in an environment where you will need to hide it most of the time. However, if you are the type of person who loves showing off your glass nature, then a large piece of glass bong is perfect for you. Size is not important for these practical reasons alone. It also bears a large effect on your smoking experience. A large bong will have a bigger smoking chamber meaning that you will be taking in a large volume of smoke within every puff. However, the large bongs produce a cooler smoke due to the enormous volume and a long distance to your mouth. 
Your Source
Before buying a bong, consider researching relevant sources that provide the bong. There are numerous bongs out there, and every source has its customers differently. Ensure you know the sources and the customers' reviews and come up with a reliable source before making your purchase. Those reviews will help you analyse the nature of the source of the bong. 
Would you like to try one of the bongs discussed here? visit express smoke shop and get what suits your smoking session.
The Bottom Line
At this point, you should know what to do before purchasing your first bong. Let your smoking experience take another level with your preferred bong. We've provided you with a lot of information to help you match your smoke shop with confidence. The decision remains yours to make from smoking accessories, size, experience, cost, and source. Once you have come to the best, reach out for your shop and get yourself going. As a beginner in smoking, I hope you enjoy your experience and find a better one after trying your first one. Experience intensive smoking sessions you've never felt before by going for your favourite bong. 
Jan 27, 2022

Category:

News
Comments: 0